GET FREE VA CLAIMS ASSISTANCE
There are some branches of the military, like the Navy, that endured more exposure than others. Even so, all veterans should understand how they may have come into contact with asbestos during active duty.
LEARN MORE ABOUT VETERANS AND ASBESTOS
DID YOU KNOW? Veterans run a high risk of developing mesothelioma, a rare cancer caused by asbestos. As a group, they account for 30 percent of all diagnoses in the U.S.
GET HELP FILING FOR VA BENEFITS FROM OUR VETERANS' HELP TEAM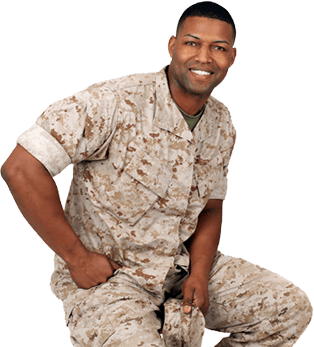 As a veteran who's been diagnosed with mesothelioma, you're entitled to benefits and disability compensation from the VA. You must file a claim with the VA and meet certain criteria to get these benefits. We can help you file your claim and receive compensation.


Chris McKean
Chris is accredited with the VA and specializes in helping veterans with their VA claims for service-connected disabilities.
We Support Veterans
NEED HELP? CALL US AT (800) 333-8975