Mesothelioma is a rare disease. You can take control of your prognosis by getting treatment from an experienced mesothelioma specialist.
Most doctors, including general oncologists, don't encounter mesothelioma during their career. Even fewer have enough experience to properly diagnose and treat it. The most important decision you can make as a patient is to seek help from a specialist, a doctor whose expertise is mesothelioma treatment.
Some benefits of an experienced mesothelioma specialist include:
Familiarity. The top specialists deal with mesothelioma on a daily basis. When it comes to surgery or reactions to treatment, specialists encounter few surprises because of their familiarity with the disease.
Up-to-date treatments. Mesothelioma specialists are up-to-date on innovative, and potentially life-saving, treatments like HIPEC and SMART. Many mesothelioma survivors attribute their survival to clinical research their doctor was involved in.
Hope for advanced patients. Innovative treatments give patients with advanced mesothelioma, whose diagnosis doesn't respond to traditional treatment options—a chance to improve their prognosis.
People who seek out a top mesothelioma specialist give themselves a distinct edge in beating their prognosis. A member of our Patient Help Team can review your diagnosis and help find the right specialist for you. Call our team and get connected to a specialist now.
Choosing a doctor with enough knowledge and experience to treat this rare disease can be difficult—knowing what factors to consider when deciding which doctor is right for a patient can be much harder. The following questions will make it easier to narrow your focus and choose the right doctor.
Choosing a Doctor
General Experience
A good doctor must have extensive experience with mesothelioma, which they use to accurately diagnose, and effectively treat, the disease.
How many years has this doctor been in practice?
Does this doctor have access to top-rated facilities, and a staff who will provide support during treatment?
Does this doctor participate in clinical research?
Is this doctor board certified?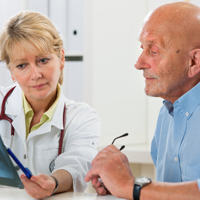 Mesothelioma Knowledge
Those diagnosed with mesothelioma need more than a general oncologist. General oncologists aren't specialists, and although they may be able to diagnose mesothelioma, they aren't up-to-date with the latest, life-saving treatments.
Does this doctor have a mesothelioma specialty?
Does the doctor have experience treating all stages of mesothelioma?
Is the doctor involved with the development of advanced treatment options or breakthroughs in mesothelioma research?
Can this doctor adjust treatment options to rapid changes in the cancer's development?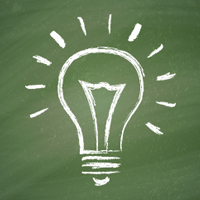 Personal and Professional Etiquette
A good doctor should look after more than a patient's physical well-being; emotional support and bedside manner is also an important part of the treatment process.
Is the doctor known for being respectful towards patients?
Does the doctor communicate clearly?
Is the doctor known for listening and giving patients the time to ask questions?
Does the doctor consider a patient's treatment preferences?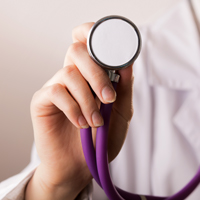 Traveling for Treatment
Traveling to a [top cancer center] cancer treatment centers is often worth it to receive treatment from a specialist, but it can be hard on someone undergoing treatment. If it's located far from your home, the location of your doctor's main treatment facility can play an important role in your decision.
Where is the nearest mesothelioma specialist?
Is there a specialist willing to collaborate with a nearby cancer center?
What is the estimated cost of travel to the specialist's treatment center?
Does the treatment center have a good track record?
What financial aid is available for airfare and lodging?
How many mesothelioma patients has the treatment center treated?
Does the facility host mesothelioma research or have access to grants?
Because there are a limited number of mesothelioma doctors, and few top cancer centers, patients aren't always able to find adequate treatment near home. Fortunately, various organizations like the Meso Foundation offer travel grants to help patients get to the treatment they need.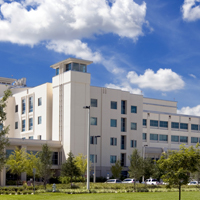 Clinical Trials
Researchers use clinical trials to explore new treatment methods, some of which may lead the way to a cure in the future. Top mesothelioma doctors are up-to-date on new research, and can help enroll patients in clinical trials.
Having access to new treatments is especially advantageous for patients with advanced mesothelioma that haven't responded to traditional treatments.
Does the specialist's treatment center offer clinical trials?
Can this specialist help qualified patients find clinical trials elsewhere?
How familiar is the specialist with medical research?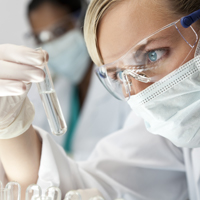 Top Mesothelioma Specialists
Finding an experienced mesothelioma specialist that fits your treatment needs is the best way to improve your chances for survival. In fact, every mesothelioma survivor can attribute their success to a renowned oncologist or surgeon.
Some of the top mesothelioma doctors who have led their patients to survival include:

Dr. David Sugarbaker is considered the main surgical pioneer of pleural mesothelioma. With over three decades of experience, Dr. Sugarbaker has treated countless patients. His surgical technique was the first surgery that led to significantly longer survival times in patients with pleural mesothelioma. He has been the director of several internationally renowned mesothelioma organizations during his career.
---

Dr. Robert Cameron is most well known for developing a lung-saving surgical procedure for pleural mesothelioma patients. In the past, mesothelioma surgeons agreed that removing the lung was a patient's best chance for survival. Dr. Cameron challenged this belief and now his lung-saving procedure is widely used with success rates equal to the lung-removing option.
---

Dr. Paul Sugarbaker has help peritoneal mesothelioma patients live longer than ever. The older brother of Dr. David Sugarbaker, Dr. Paul Sugarbaker is the premier surgeon for peritoneal mesothelioma patients. His perseverance led to wide acceptance of a surgical procedure that has saved lives, the cytoreduction with heated intraperitoneal chemotherapy.
---

Dr. Avi Lebenthal is a respected surgeon known for his care of military veterans. Dr. Lebenthal, a former combat physician in the Israeli Army, treats patients at both Brigham and Women's Hospital and the Boston VA Hospital. Through the Department of Veteran Affairs, he has worked hard to expand treatment, including surgery and clinical trials, for veterans.
---

Dr. Raja Flores is a talented surgeon with years of research into novel treatments. Dr. Flores conducted a landmark study among 663 patients with pleural mesothelioma comparing the two leading surgical procedures. The results published in 2008 showed that a lung-saving surgery had similar survival rates to a lung-removing surgery.
There are many more specialists throughout the country ready to help you outlive your prognosis. If your ready, contact someone from our Patient Help Team now to find a doctor that's right for you.