Mesothelioma symptoms do not appear until decades after the initial exposure to asbestos occurred. As a result, most mesothelioma diagnoses are not made until the disease has reached an advanced stage. An early diagnosis can provide patients with more treatment options.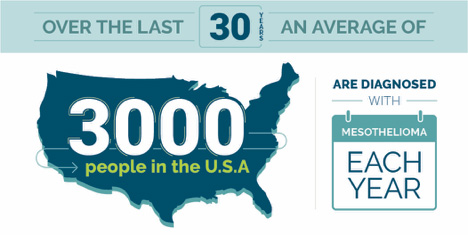 Mesothelioma specialists use a variety of tests to help diagnose mesothelioma. Diagnostic tests help them obtain an accurate picture of the cancer stage and location of the mesothelioma tumor.
An accurate diagnosis can lead to more treatment options for the patient and, ultimately, a better chance for an improved prognosis. Because accurate diagnoses are so important, some patients choose to have a second opinion.
Types of Diagnostic Tests for Mesothelioma
Imaging scans. X-rays, CT scans, and MRIs are all common diagnostic tests for mesothelioma. The type of symptoms a patient experiences determines the type of scans a doctor uses to find the problem.

Biopsies. A biopsy is a tissue or fluid sample from someone who potentially has mesothelioma. After an imaging scan shows potential signs of cancer, doctors obtain a biopsy. This is the only way to confirm a diagnosis of mesothelioma.

Blood tests. People with mesothelioma have higher concentrations of certain proteins in their blood. Blood tests can help doctors make a more accurate diagnosis of how advanced the patient's cancer is.